The Council's Golden Book collects the testimony of their time at the CEM La Mar Bella, –the house of school sports in Barcelona–, of personalities related to the world of sport or with a significant specific weight in civil, cultural, and social society. politics and sports of the moment.
In some cases, this visit is part of a formal act. In others, of a less formal and more personal activity. But in all cases, the signatories have wished to record their appreciation and support for the activity carried out by the Council.
In any case, different protocol aspects must be respected when writing a Golden Book. We add the particular details in the attached PDF.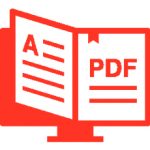 Download Project