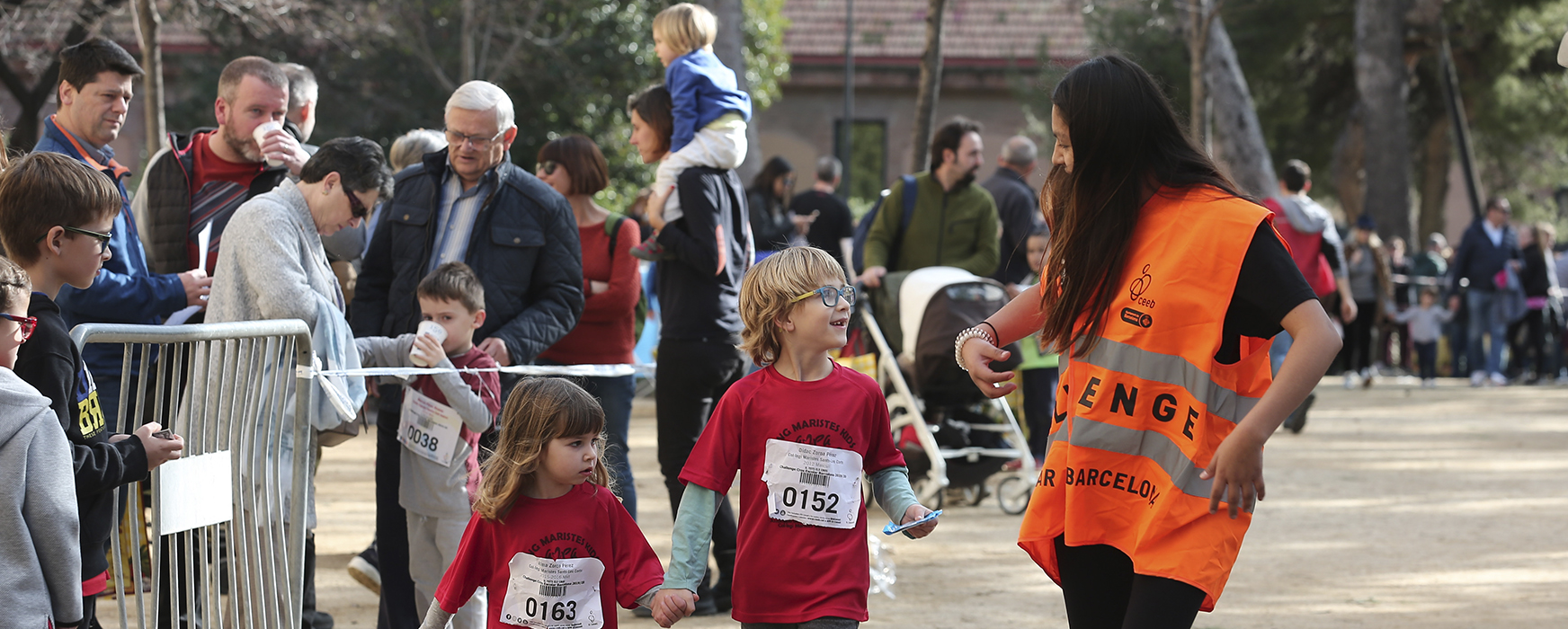 Strong start from CEEBs athletics this month. Next sunday the 23th of January the new cross challenge goes to Les Corts District. La Maternitat Park is welcoming the next competition for boys and girls from 10 to 13.30 pm in a circuit tailored to each level and category.
Medals will be awarded after each race to the first 8 finishers. Moreover, CEEB will give a baf plenty of gifts provided by our own partners and collaborators.
Aigües de Barcelona will once again be supporting the sports journey with hydration points and reusable glasses to favor a more sustainable school sports.
Registration deadline through CEEB application, is next Monday, the 17th of January. For further information, write us to cros@ceeb.cat.