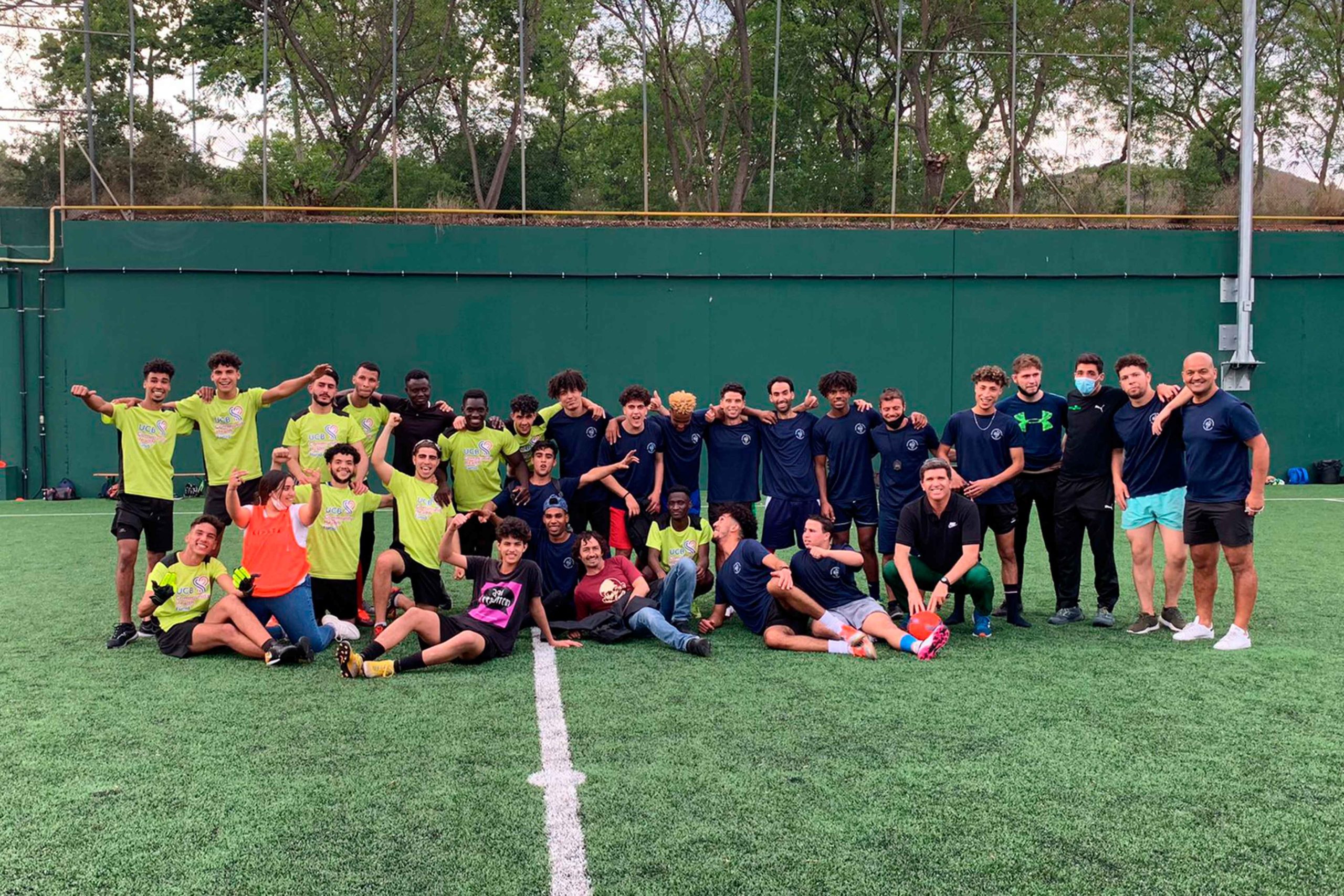 CEEB has organized with the support of the International Sociological Sport Observatory (ISSO), the first friendly match of Esport Jove i Acció project. Monday the 31th of May, Sport2Life team and Alcantara Family Foundation played a soccer match in Alcantara's field.
First of all, the referee – an ISSO educated professional- generated a dialogue between players and trainers about respect. This allowed a better way to manage incidents during the match. At the end, there was another metting to analyse the experience together.
A special aspect about this respectful match is what is called the cooperative slogan. Its a rule consisting in the fact that a player can't make two goals on a row. This promotes an alternative kind of game where players have to anticipate who is gonna score and be sure that strikers are never the same. A real challenge for the ambitious.
During June, there is another match to promote respect during the game. Moreover, next season it will be a tournament in La Mar Bella Sports Complex in Barcelona.  Þ