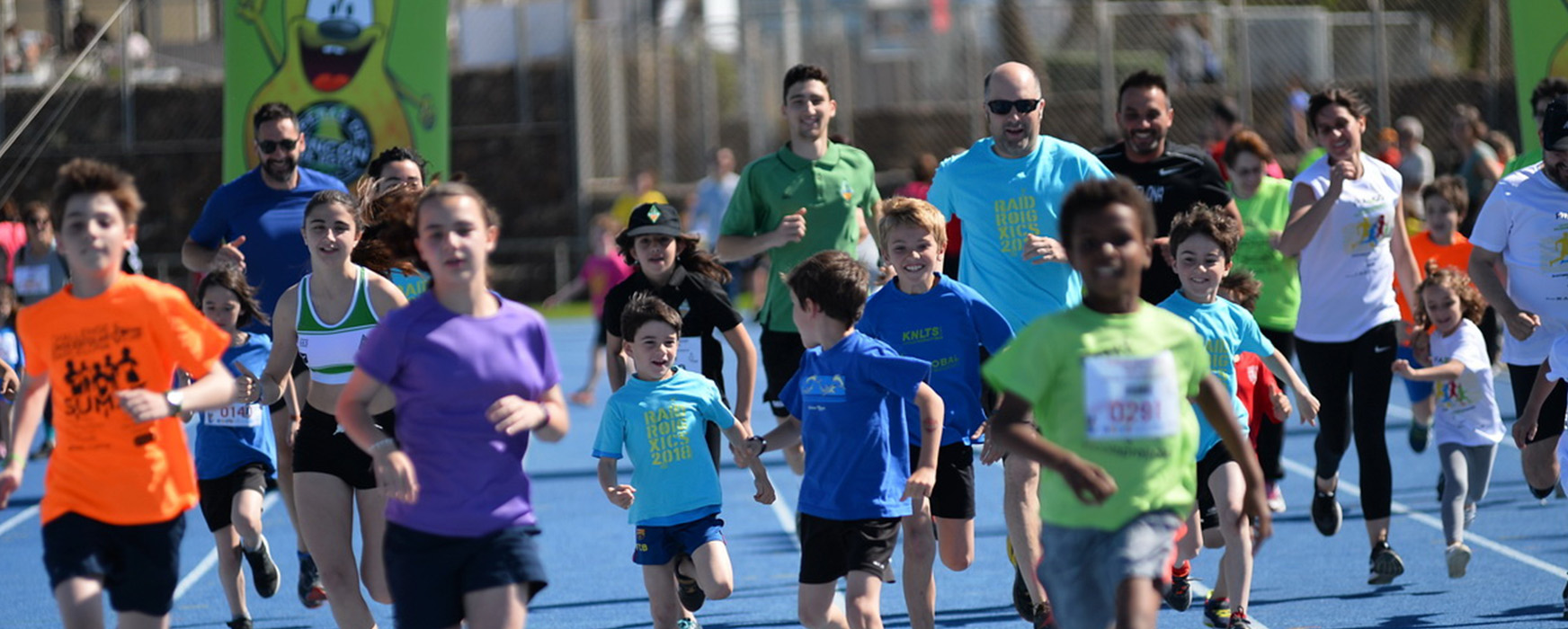 La Mar Bella complex held a full of sports, workshops and awards journey

CEEB concentrated a closing season multi-sports event in one morning
More than 2000 participants enjoyed the first Suma't journey, celebrated by Consell de l'Esport Escolar de Barcelona last Sunday the 29th of May at La Mar Bella sports complex!
Suma't -an athletics journey developed 5 years ago where families could participate too- has become a great multi-sports event full of team sports matches, an open volley activity, an all ages race, an artistic gymnastics playfull meeting and a play area with some inflatables. At the end, CEEB also took advantatge to celebrate an athletics and gymnastics awards ceremony.
Finally, CEEB wants to thanks technics, people and partnerts involvement such as Wala, Aigües de Barcelona, Peras Rincón de Soto, Llet Nostra, Cavall Fort, Plátanos de Canarias, Parc del Tibidabo, Instituts Odontològics, Lexia Sport CIATE, Superacció and the essential drive of Ajuntament de Barcelona and Generalitat de Catalunya because they make CEEB possible.  Þ
Photo album (TT Fotos, Sara Macchiavelli)